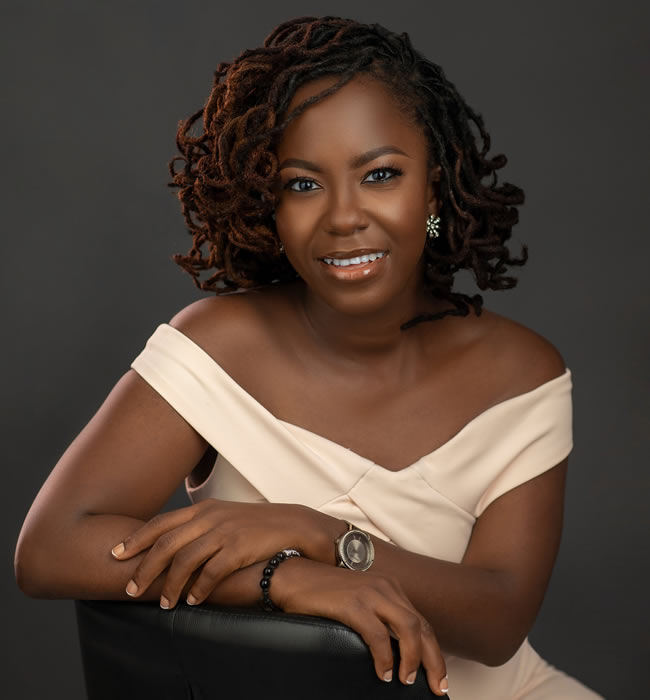 Hi there, I am Atilola Moronfolu, the founder of African Naturalistas. I started African Naturalistas in the year 2012, while waiting for another business to take off. Honestly, if I had known that African Naturalistas would be as big as it is today, I might have taken a different approach, and I might have failed. So maybe it is a blessing that I was ignorant of the potential success African Naturalistas carried. So I started this business, and right before my eyes, it skyrocketed beyond my expectations Believe it when I say that I started this business in my bedroom, in my parents' house. I would melt and mix the products in the kitchen, and store them in the room. So if this is the level you are, enjoy it because it means there's hope for you to grow very big. The story of how African Naturalistas grew from that minute level, to the point of having a nafdac-inspected factory is a lengthy one that I wouldn't bore you with. But I will tell you this, it is this same experience that makes me qualified to teach you how to scale your cosmetic business from the kitchen to the marketplace I have made every mistake that can be made, and also been successful.
I have driven all the way from Lagos to Sango Ota, only to find the same regular sets of packaging materials available at Ojota. I have had millions naira worth of product returned to me after a retailer kept them in their warehouse for over a year instead of working out their own internal distribution issues. When it comes to the cosmetic manufacturing business, I have failed and I have succeeded. I know what market expansion option is suited for you if you have a NAFDAC number, and I also know the routes you should take if you don't. I have walked this path for years. For seven years, I have tested almost every option out there to succeed in this industry, and gone back to the drawing board after each option yielded its result. You do not need to walk this path for 7 years or more like I did.
"Beyond Formulation" is going to drastically cut your journey short. In just Five weeks, you will get all the information it took me eons of years to painstakingly gather. Through my course materials, I will hold your hand through every step you need to take to grow your small scale cosmetic business.
I will show you where and how to start if you have not started. If you have started, and are still operating from your bedroom or your small kitchen, I will show you how to get from there to the next level. I know of someone who moved from operating from her home to a mini factory because she wanted NAFDAC approval. She moved to a place that wasn't compliant due to ignorance, and is still stuck there as we speak because she paid for two years rent. By enrolling for "Beyond Formulation", you will never make that mistake. I will hold your hand through your raw material selection, packaging material selection, or even making a decision about whether you should buy in Nigeria or import. I will teach you how you can export your products without stress, and show you all the documents required.
These are just tips of the iceberg when it comes to what you will be learning from me. I started this business when it was not even heard of in Nigeria. That is why I can boldly smile when I see some mistakes some of you are making. I mean how do you spend N300 on a plastic jar for a product of N3000.00? How scalable is that in the long run? See, I am already getting ahead of myself. This tells how eager I am to open your eyes to things. With my online course, you will never have to go anywhere again. As long as you implement what I teach you, your problem stops right here. When it comes to being successful in the cosmetic industry, you have come to your final bus stop Let me help you cut your journey to success by 95%. Click below to enrol for any of our courses