How to get NAFDAC Approval for your products in six months or Less!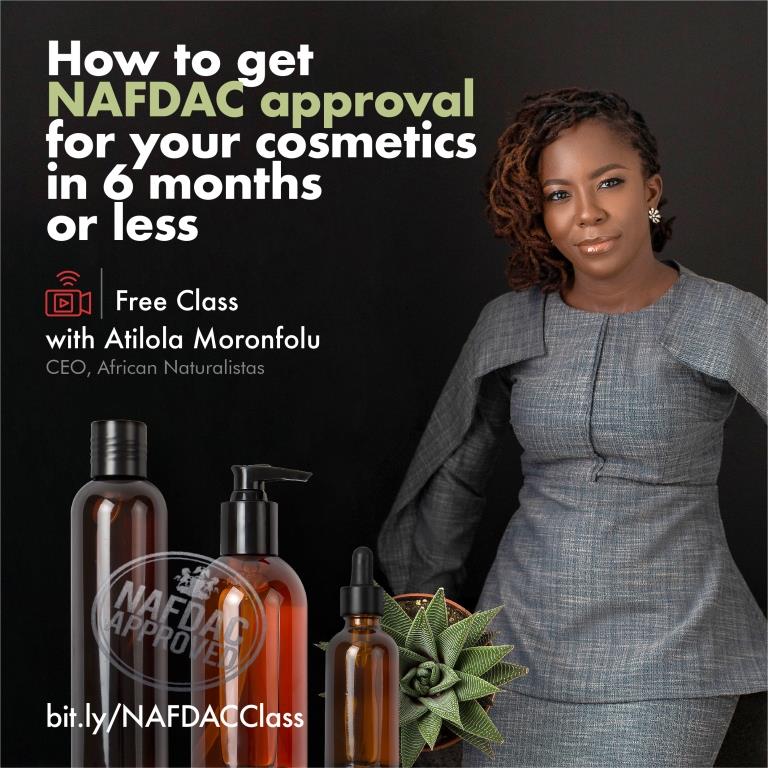 One of the biggest hurdles any serious person in the small scale Cosmetic Industry in Nigeria has to face is getting their products approved by NAFDAC. It is a hurdle many fear to cross, while others totally bypass because they just see it as an impossible feat. By doing this, they unintentionally place a cap on their growth, and determine how far their business will be growing.
In this teaching, we will be talking about How to get your products approved by the almighty NAFDAC. It is a very enlightening session you do not want to miss.
Watch Below